Hello, I am Mr. Osburn, your student's Art teacher.

The goal of the GFB Art room is to provide your student an opportunity to experience and explore a variety of techniques and materials used for creating art. We will ask the question, "Why do we create?" We will talk about creative ways of self expression. We will look at art as we learn to observe the details in the world around us.

In this class your student will create artwork using a variety of media. At times we will be working with wet and/or messy materials. I will try to let your student know the week before.

Please, if you have any questions please feel free to email me at j.osburn@winthrop.k12.ma.us

As always, thank you for your patience and understanding,

Mr. Osburn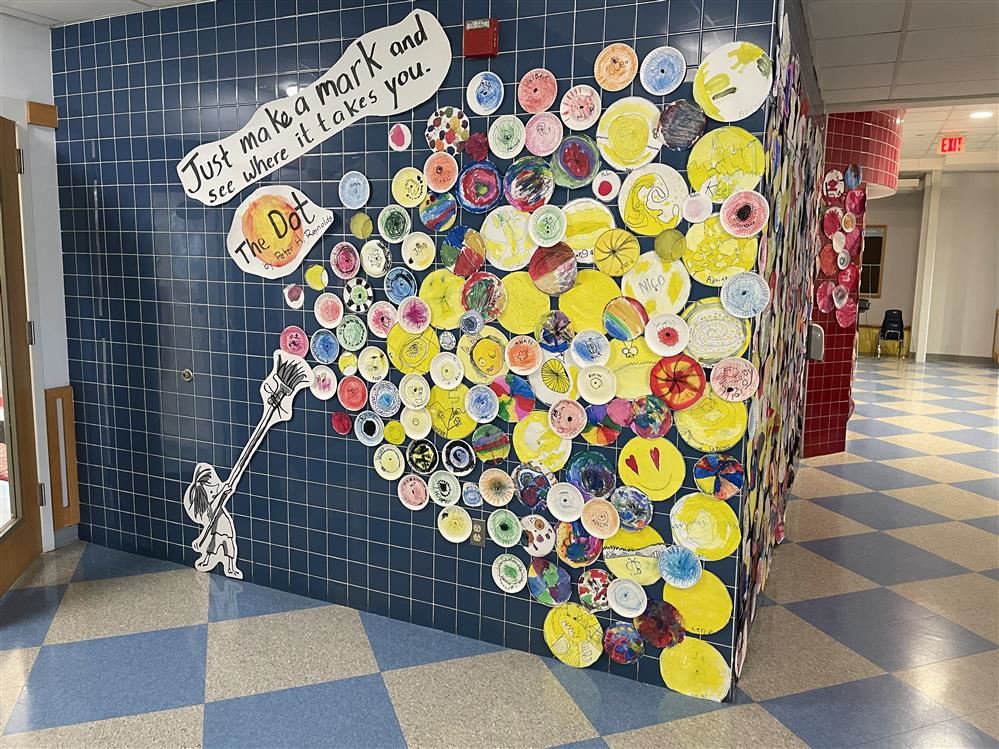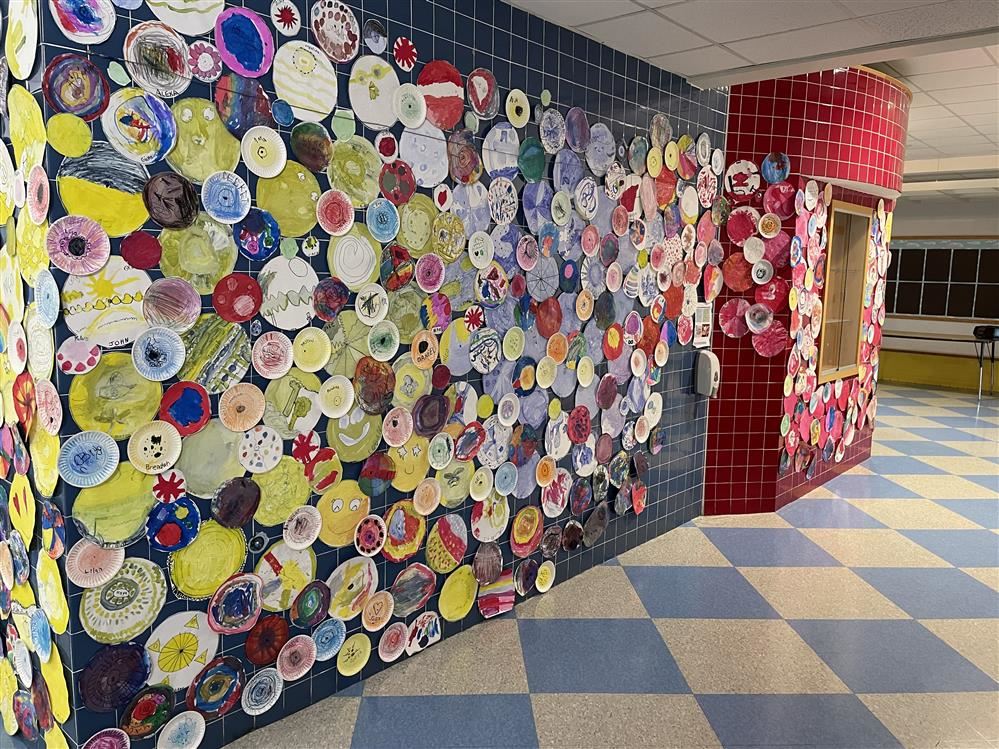 To begin this year all of the students made dots for our hallway! I am very proud of how well the students worked.

The Dot is a book written and illustrated by Peter H. Reynolds about a girl named Vashti who discovers her artistic talent.