Room 134

Instructor: Mrs. Young



Kindergarten is a place to sing, dance, laugh and most of all learn!
Newsletters/please click on month to download the newsletter.
Dear Parents:We continue to work on our Lively Letter songs and letters: p, b = lip puffers, f, v= lip biters, k, g= choking sounds, s, z= skinny air sound, t, d= tongue tappers, th (one of the h brothers), m, n, sh, r, j, u, o .. and our vowel a (the big juicy apple).....We make words in shaving crčme (Yes, I know you were wondering what we would be doing with that!!!) and in salt or on white …

I hope that everyone has had a fine Thanksgiving. We have had a very busy month. First, we have completed the letter sounds for the following letters: l, d, ng, f, a, v, p, u, qu, o, m, r, t, b, g, ch, sh, s, z, th, k, th, n and j. Next, we have studied the Pilgrims and the Wampanoags. We have learned how they made houses called Wetus and helped the Pilgrims when they had first arrived here. The …
Slide show with important information about our classroom.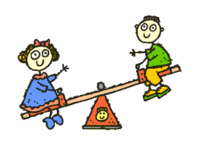 Phone:
Email:
Degrees and Certifications:
Mrs.

Young

Welcome!
My name is Linda Young and I teach kindergarten. I have taught first and second grade and have developed and taught a program called "Arts in the Attic". "Arts in the Attic" brought language arts, science, and social studies together with art, drama and music.
Teaching has always been my passion and I am thankful that I get to do what I love. Imagine, I am witness to children who read for the first time! The widening of their eyes says it all.
My mission for the class mirrors the Winthrop Public School's Core Values which are: "To develop high self-esteem in all students, to respect human differences, to encourage high academic achievement from all students and to support the centrality of the classroom." It is my hope to achieve and instill these values in a fun, happy and exciting way.

Mrs. Young
Links
Our Dance Songs

Eric Hermanhttp://www.erichermanmusic.com/ytcds.html

Between the Lions

Great songs to teach reading rules!! My favorite is Two Vowels Go Walking!

Gifted and Talented but so much more